This site is based on the experiences of having written and published two books and sold over 20,000 of them globally. It is intended as a useful resource to other folks who want to do the same thing.
We discuss and list those companies and agencies that are most relevant to self-publishers including printers, trade bodies, shipping companies and publishing service providers amongst others.
Readers are well targeted, unlike your usual AdWords type programmes, as they are only here for one reason. They are self-selected publishers, which if it's your target group, will be a good place to message them. They find this site through over 90 referrals and over 100,000 searches each year.
We measure and track visits using Google Analytics. So we know, for example, that our readers spend an average 5 mins and 51 seconds reading the Make It page and around 3 mins on the others! That's quite a lot of attention span for a website!! And why an ad there is likely to have more impact.
As this is the only independent site of its kind, our readers are very targeted and therefore if you have a relevant service, advertising here is clearly a good place to be. However, this site is not here to make money, but to provide a useful resource. So if you are not completely relevant to our readers, then unfortunately we won't be able to include you.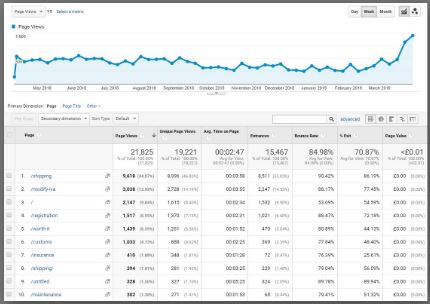 Advertising requires a 12 month commitment and provides:
Relevant mention in the page copy
A 160 x 320 ad on the most relevant page on the site
Randomised ad placements on other pages including the homepage
A listing in the Useful Links section on the most relevant page
To enquire about advertising here please drop an email to publish@effingpot.com and we will be happy to help.